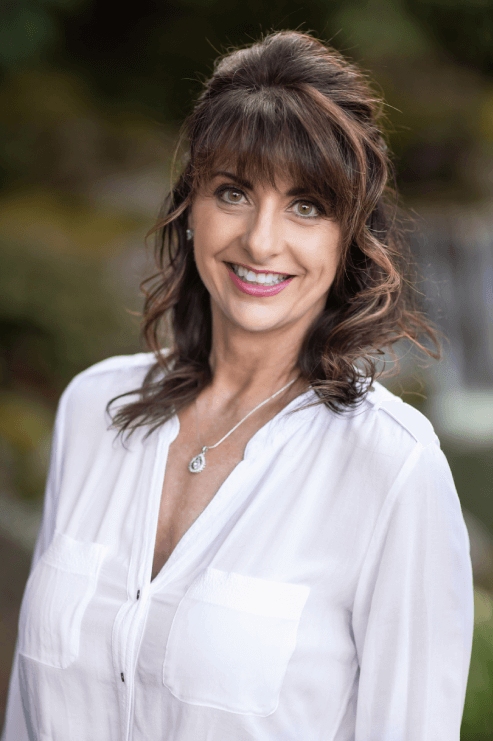 From Contract to Keys, Michelle will take you on a first-rate journey through buying or selling real estate. Her compassion for her clients is matched with her effective written and verbal communications. She guides you and keeps you informed throughout every step of the process, making sure you know what is happening in addition to understanding the reasons, timing and importance.
Michelle had been passionate about homes her entire life and took the leap into her dream career of Real Estate in 2019. Her 25 years of experience in the automotive marketing industry in addition to 11 years of owning her own direct marketing company; writing, editing, designing layout for both retail and business to business ads, negotiating contracts and directing marketing teams are skills that have been a critical foundation for her success in real estate. Her accomplishments are driven by her ability to think on her feet and resolve problems quickly, being an overzealous anticipator and perfectionist to a fault. Her clients, co-workers and partners all joke that she has some sort of built-in psyche for eliminating problems before they happen.
Moving to North Bend, WA with her husband and three children in 2010 led to Michelle meeting her friend and mentor, Karin Simpson, a top-producing Realtor® and 11-yr Seattle Five Star Real Estate Agent award winner. Michelle was excited to join Karin's team, Simpson Group Real Estate because experience can mean all the difference in a successful real estate transaction. With 40+ years of combined experience in residential as well as investment properties, firsthand background in escrow and title and over 45 years in corporate management it gives our team a unique edge in understanding the "business of selling a home". In today's real estate market, you must have the trust and conviction that your Realtor® has your back during the purchase or sale of your home and our expertise and attention to detail helps make sure every client has the most pleasant and rewarding outcome possible on their transaction.
Michelle has a win/win attitude and always strives for the very best for her clients.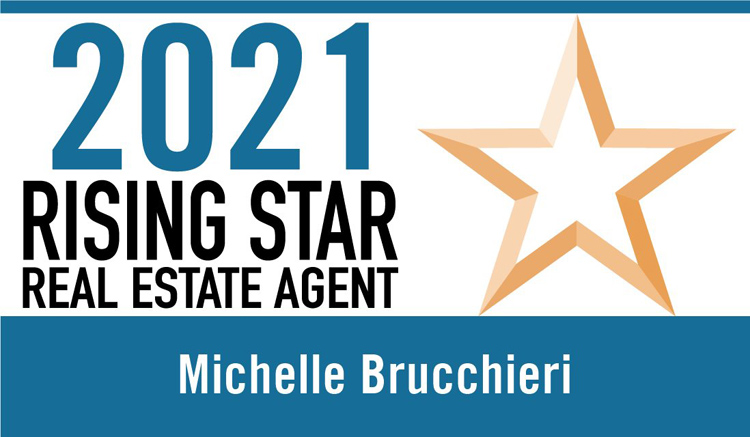 1 of 3% of all Seattle Real-Estate Professionals (20,088) to win based on client satisfaction.

"Michelle and her team really put in the effort to help us find our home and went above and beyond any reasonable expectation in a super competitive market. Michelle is the very definition of accommodating, friendly, professional, and trustworthy. We have bought and sold many homes in our lifetime and no other home buying experience can compare. The best part? We made a friend for life! Michelle and her team took time and were very considerate of our needs and expectations. In a competitive market, we had to act fast and make the best decision based on facts and data which was very much appreciated. Thank you again, Michelle!"

James Holloway
"As a former realtor, buyer and seller of homes, I can honestly say Michelle is the most dedicated, committed, energetic and hardworking realtor I have ever come in contact with. I highly recommend Michelle if you are buying or selling a home. Five Stars!"

Bryan Finney
"Michelle is someone you want on your side! She works hard to find what you are looking for and gets you the best deal. She is a joy to be around and really knows the market. I will use Michelle again in the future!"

Amy G.
"Exceptional Real Estate Broker! Conscientious, hardworking and a great listener! Michelle, and the Simpson Real Estate Group, would be an excellent choice for buying or selling your home!!!"

Tim Cowin
"Michelle is high energy and operates with the highest degree of integrity. She is punctual and very professional, all-important characteristics of people I like to partner with."

Charles Kinnune Jr.
"Michelle represented me and my roommates in our lease agreement and she was very organized, reliable, personable, and a great problem solver. She responded quickly to our messages and made sure our issues were resolved in a timely manner. I would love to work with her in the future when I'm ready to buy a home!"

Kelly B.
"Michelle was incredibly helpful to me and my roommates. She was quick to respond, upbeat, and genuine. She was really a joy to work with! "

Alina Reed
"Michelle and her team are the best in the business. If you're looking for a realtor who will find you the perfect home, look no further. She is professional, caring, intelligent, helpful, accommodating, and intuitive. She took the time to get to know us and was instrumental in finding our home. She counseled us so we made good decisions and ultimately, through her strategic approach, landed us in the best home we've ever lived in. We are forever grateful to have worked with her and her team!"

Rebekah Holloway
"We are so lucky to have worked with Michelle when we bought our first home. There was a lot for us to learn and Michelle was very receptive, patient, and knowledgeable. She was extremely responsive and worked quickly to help us complete each step on time. She knows the area well and seems to truly enjoy her work. I highly recommend her!"

Chelsea Fields